"Great things are not done by impulse, but by a series of small things brought together. More often than not, bad things happen when the small things are not done well!"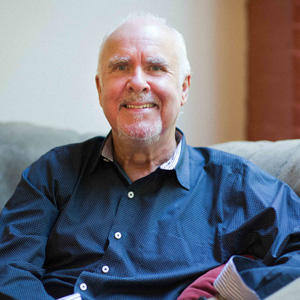 To quote a friend of mine, every day a small business owner goes to work it's like walking into a minefield. You didn't close the contract you thought you were getting, one of your staff will be off sick for a week, the bank denied your loan request and your top sales person is threatening to quit if he doesn't get a raise……and he's your son! Understanding these business and personal issues allows me to sit down with you and candidly look at ways that allow us to improve your sales process and help you generate more business.
After over 30 years of successful sales in the corporate world, I decided in 2004 that it was time to take that sales knowledge to Main Street America. Hi, my name is John Myers and if you're looking for someone to help you grow your business and have some fun along the way then we should talk. I have provided sales consulting to smaller companies and start-ups who were looking to take their business to the next level and needed someone who understood all aspects of the sales cycle, as well as how to differentiate their products from their competitors. I've spoken to and worked with dozens of small businesses helping them define who they are, what they do well and what they don't do well and why! Helping small businesses succeed is one of my passions hence my website name "To the Next Step". Let's take that step together.


Providing sales advice and guidance to Small Business owners to help them enjoy doing what they enjoy doing…..running a successful business.